Company
An Innovation-Oriented Organisation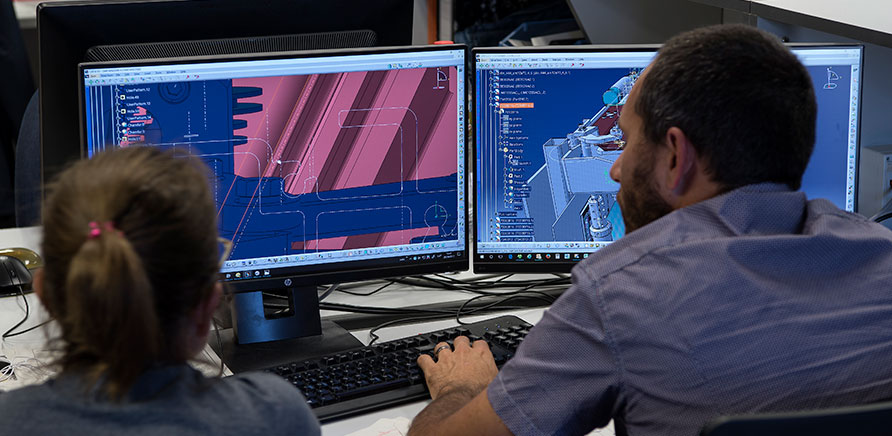 At Masats, we work under a customer-friendly structure in order to continuously identify and interpret the needs of body-makers, major brands, builders, authorities and public transport operators.
Our organisation is based on the participation and motivation of all the people who work at Masats. We have got a flat organisational structure which encourages teamwork and participatory decision making, both of which strengthen the company over the long term.
The sales teams are customer-oriented and comprised of people from different areas of Masats, led by the KAM, along with various people from the technical area, logistics and quality chosen for each customer in order to provide effective services and up-close and streamlined attention. We're proactive as we're always suggesting the best solutions for our customers' needs.
A Commitment to Innovation
Our sector is constantly evolving due to the speed of new trends in sustainable mobility and autonomous vehicles.
In only a few short years, these areas have had a decisive impact on passenger transport with never-before-seen opportunities. However, this progress also poses new safety and reliability challenges.
Our product strategy committee defines the future of the vehicle access systems that our R&D team develops by contributing their knowledge to customer demands.
The project management team does exhaustive and systematic monitoring to reduce project development times while completing each phase of the work. Supported by the product approval team, they ensure market launches are done under full guarantees of quality, safety and reliability.
We apply the latest technologies to our products in order to increase our customers' competitiveness. Technologies, such as the application of artificial intelligence to predictive maintenance and connectivity in our systems, improve vehicle availability, increase the information collected for decision making and lower the lifecycle costs.

We produce our systems by using 4.0 technologies to our production in order to be more efficient and offer our customers the best service.
We market products designed to ese vehicle boarding all while reducing waiting times and without forgetting any of the necessary passenger safety measures. All of this is done with a long-term vision as we seek sustainable projects.