Products
028c v3 Integrated sliding door
System: Electric
Accessibility: Door
Opening type: Sliding
Compatibility: Inter-city buses, City buses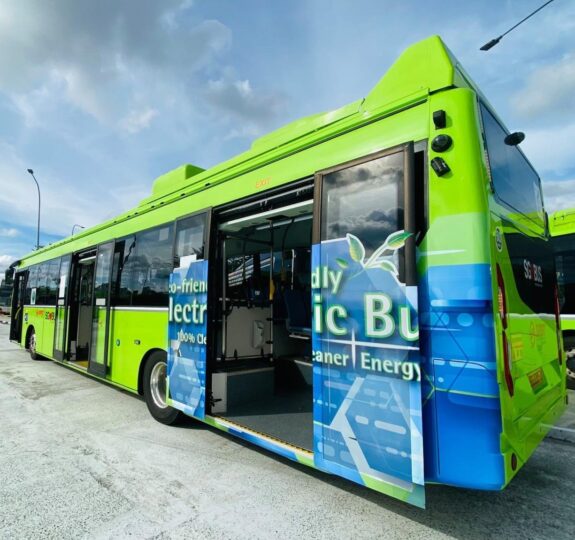 / Description and characteristics
Sliding plug door with arm-subjection.
Electric drive 24v.
Pneumatic emergency as Standard.
Safety System by electronic control and electric sensitive edge.
Emergency System by pneumàtic push buttons.
Emergency cancellation when vehicle speed > 3 km / h.
New rubber sealing.
.PDF Download file
/ Advantages
Fast opening and closing.
Excellent vibration behaviour.
Guidance System that stabilizes the door horizontally.
Vertical stability when the door is closed.
High reliability.
Smoothness of movement.
Kinematics designed to achieve a harmonious movement.
Easy to install and regulate.
Simple mechanism that easily integrates into any ceiling configuration.
No lock required.
Enhanced sealing
Electronics configurable via parameters, to adapt to operator requirements.
/ Technical data
Minimum pressure 6 bar.
Work Temperature -30C + 70C work
Nominal voltage 24v ± 25%
Displacement to the outside: 75 mm.
Portal Width: 1350mm of.
Net opening: 1200 mm.
Suitable for vehicles Class I,II,A.
Complies UN regulations R107.

Ask for more information
Contact our sales team now to receive more information about our product 028c v3 Integrated sliding door
Contact a commercial now