Products
00Gd Electric driver's cabin door
System: Electric
Accessibility: Door
Opening type: Sliding 1 sheet
Compatibility: Tramway-Underground trains, Suburban trains, Regional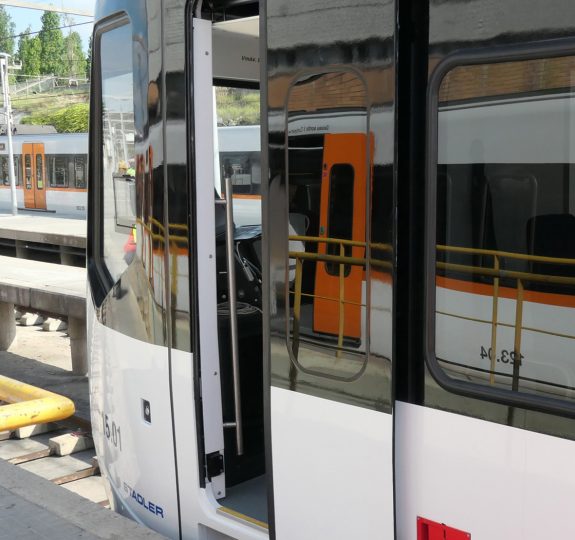 / Description and characteristics
Electric sliding upward plug door.
A single 1-leaf sliding plug door which makes a final upward movement so the door fits in place with the lock systems.
The system makes it possible to enter/exit the driver's compartment when the necessary train conditions are fulfilled.
Obstacle sensor: via a sensitive edge / via overload detection software / via an encoder.
Includes an EED/EAD emergency mechanism.
Assisted sealing: The door may be closed in any position with the rotating control and become locked by the sealing device.
The door remains in a secure position in the event of a power or other failure thanks to the over center locking system.
If evacuation becomes necessary, the door may be unlocked using the inside or outside unlock controls.
In a closed position, the leaf plugs in and is secured by 4 articulated points.
.PDF Download file
/ Advantages
Gentle and controlled electric movement is longer-lasting because it prevents the blows caused by manual doors.
The triple upward sliding plug movement makes for a tight seal.
Optimal soundproofing, thermal insulation and waterproofing, especially during pressure-cleaning phases.
Three-way safety system against sudden openings with over center locking system, mechanical lock and motor brake
Faster installation time due to loop-free sequential assembly.
/ Technical data
Voltage range: 24/72/110Vdc -30/+25%
Operating time: 3.5 +-1s
Outside movement: 80 mm
Opening clearance: 550 mm for a 705 mm door
Storage temperature: -40 to +85
Operating temperature: -25 to +45 C
Maximum electricity consumption at closing: (Max. <700W)
Consumption during operation: <75 w
Service switch for maintenance.
Disconnection switch for maintenance.
DCU electronics with self-diagnostics.
Electrical reverse polarity and outlet overload protection mechanisms.
Communication with the train via CAN/RS485.
Compliant with standards EN14752, EN50155, EN50121-3-2, EN45545, EN61373, VDV-111.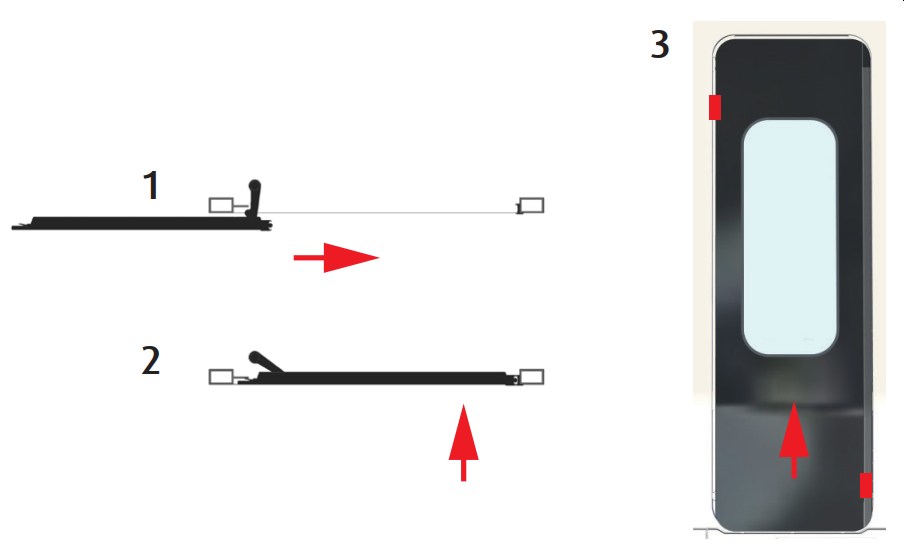 Ask for more information
Contact our sales team now to receive more information about our product 00Gd Electric driver's cabin door
Contact a commercial now