Products
00Gb Sliding door for regional train
System: Electric
Accessibility: Door
Opening type: Sliding
Compatibility: Suburban trains, Regional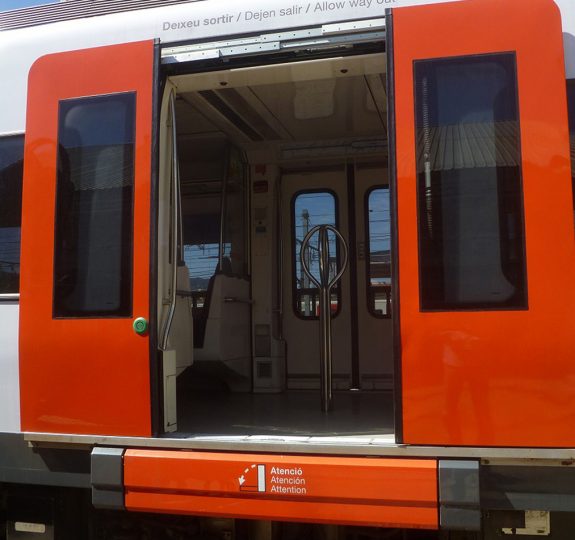 / Description and characteristics
Sliding plug door.
24v, 48v and 72v electric system.
Hidden rubbers system improves esthetics.
Safety: Dual sensitivity , by means of sensitive electric rubber and by control unit.
Anti-drag system.
Manoeuvre time: 2,5 - 4,5 seconds (customizable from control unit)
Electronic control Masats.
Double safety locking system: Overcenter and Mechanical locking.
Isulation system (door out-of-service)
Antivandal lower latching pins.
Sandwitch type door panel with structural insulation.
.PDF Download file
/ Advantages
Discover the advantages of our sliding door:
Simple and robust design.
Compact mechanism, minimum dimensions.
Light weight mechanism.
Easy to install and regulate, there by reducing assembly costs.
Optium watertightness, acoustically and thermally.
Robust and reliable guiding system.
Adjustement between leaves and mechanismis is fixed, there by allowing easy regulation and installation of the system in the 3 dimensions.
/ Technical data
Weight: 155Kg for an opening width of 1300mm.
Outward movement: 80mm.
Free opening: 1200 to 1500mm.
Communications: CAN, Ethernet, RS485, USB.
According to: EN14752 / EN50121/ EN45545/ IEC61373/ VDV111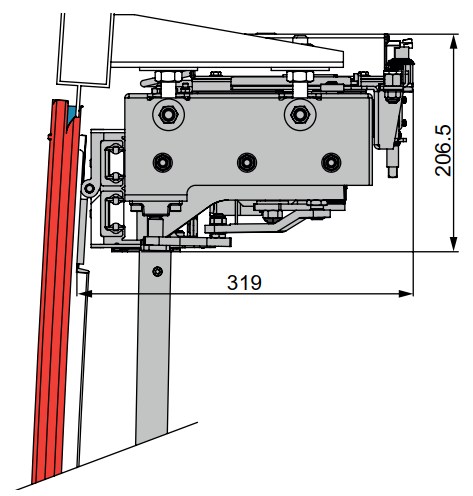 Ask for more information
Contact our sales team now to receive more information about our product 00Gb Sliding door for regional train
Contact a commercial now